Archives by date
You are browsing the site archives by date.

LERSSE paper "Amazon vs. My Brother: How Users of Shared Smart Speakers Perceive and Cope with Privacy Risks" (top 5% of submissions) has received an Honourable Mention award at CHI 2020. With the rapid adoption of smart speakers in people's homes, there is a corresponding increase in users' privacy and security concerns. In contrast to […]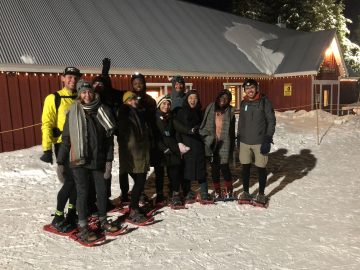 At LERSSE, we enjoy being active just as much as we do enjoy research. As a way to experience the snow and the mountains in 2020, LERSSE members and their significant others made the trip to Cypress Mountain for a snowshoeing trip.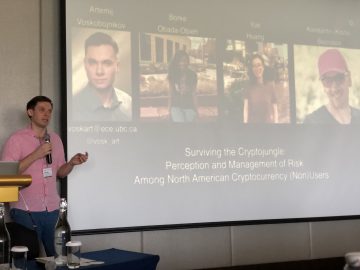 Cryptocurrency markets have grown substantially in recent years, and have attracted new users and investors, pushing the overall number of owners into the millions. At the same time, the number of distinct cryptocurrencies has exploded to over 5,000. In this burgeoning and chaotic "cryptojungle," new and unexplored incentives and risks drive the behavior of users […]